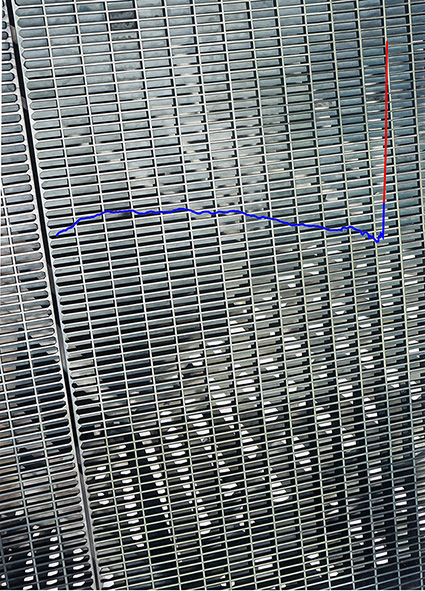 watercolour on paper and
PVC
on acrylic
Graph: Carbon Pollution 10,000 BC -2000 AD
Image Copyright: Navjot Altaf
How Perfect Perfection Can Be

Navjot Altaf
Dec. 20 to Feb.10, 2016

Venue: The Guild, Alibaug
1028, Ranjanpada,
Next to Sai Mandir, Near Awas Phata,
Mandwa Alibaug Road,
Alibaug - 402201
Hours: All days 10.00 am - 6.30 pm

Ferry Schedule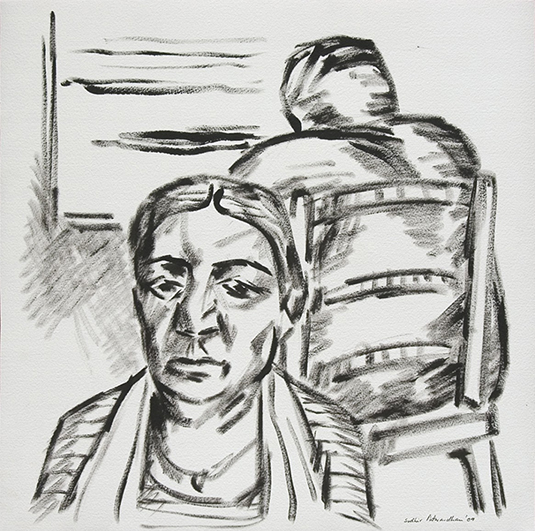 Evening, acrylic on paper,
Image Copyright: Sudhir Patwardhan
Line by Line
an exhibition of drawings by

Sudhir Patwardhan
Jan. 7 to Feb. 6, 2016
s
Conversation with Aveek Sen:
Monday, Jan. 11, 2016

at
Galerie 88
28 B Shakespear Sarani
Kolkata 700017

in collaboration with The Guild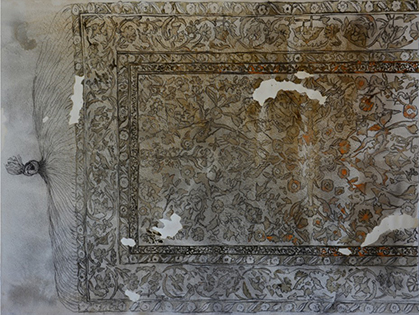 Rubbed Carpet, mixed media on paper
Image Copyright: G. R. Iranna
And the last shall be the fisrt:
G. R. Iranna works 1995-2015
Curated by Ranjit Hoskote

Jan, 17 to Feb. 16, 2016,
at
National Gallery of Modern Art, Bengaluru
(Ministry of Culture, Government of India)

in collaboration with The Guild


The Guild Art Gallery in association with Khoj International Artists' Association cordially invites you to the Delhi launch of a major book length study of Navjot Altaf's practice, The Thirteenth Place: Positionality as Critique in the Art of Navjot Altaf, published by The Guild and authored
by cultural theorist and curator Nancy Adajania.
Navjot Altaf and the author Nancy Adajania will be in conversation with artist and activist Ravi Agarwal.
Thursday, 11th February 2016, 6.30 – 8.30 pm
Khoj Studios
S-17, Khirkee Extension,
New Delhi, Delhi 110017
011 6565 5873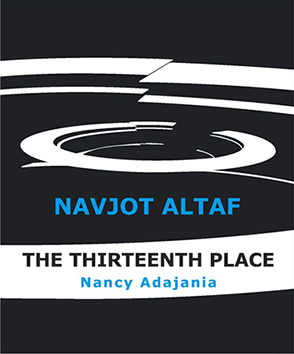 Admin office

28, 3rd Pasta Lane (next to Tulip
Building, end of 3rd Pasta lane)
Shahid Bhagat Singh Road
Colaba Mumbai 400005 India.

Open Monday - Saturday
11.00 am - 6.00 pm
By Appointment only

Phone:+ 91 22 2288 0195
+ 91 22 2287 6211 / 5839
Fax: + 91 22 2287 6210
Job Posting
The Guild art gallery is looking for Programming cum Client Relations Executive

Job description: Qualifications: Bachelors/Masters in English Literature, visual arts, mass communication, marketing.

Work experience : 2 years in cultural/other fields
Key responsibilities: Exhibition, administrative, archiving and day to day management of all activities relating to exhibitions and ongoing activities of the gallery. Client relations, media and and sales development. Capacity to manage projects independently. Regular working hours and punctuality essential. Long term commitment required.
Please apply with details:
theguildart@gmail.com