Sudhir Patwardhan
Walking Through Soul City
Authors:

Nancy Adajania
Timothy Hyman
R. Siva Kumar
Madhav Imartey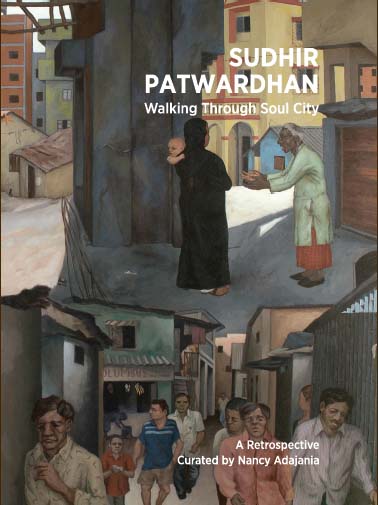 Softbound 495 pages with 363 colour plates
Pages with text 200
ISBN no. 978-81-957146-4-3

Published by The Guild in collaboration with National Gallery of Modern Art, Mumbai
The Guild is delighted to announce the publication of Walking Through Soul City, the comprehensive volume of the 2019–20 retrospective of Sudhir Patwardhan held at National Gallery of Modern Art, Mumbai, presented in collaboration with The Guild.

Presented below are further details on the book, as well as links to where the book can be acquired, and some special previews into its pages!
"Patwardhan's art is propelled by the counterpoint between his affirmation of visceral realism and his tendency towards numinous idealisation. In turn, these represent the constant interplay, in his art, between a materialism premised on the empirical and the palpable on the one hand, and a philosophical idealism on the other." - Nancy Adajania, "Walking Through Soul City: A Curatorial Monograph"

With Nancy Adajania's critical curatorial monograph on the retrospective, and essays by Timothy Hyman, Prof. R. Siva Kumar and Madhav Imartey on Patwardhan's work, Walking Through Soul City is a comprehensive volume on the exhibition that examines Sudhir Patwardhan's oeuvre in great detail, from the development of his conceptual frameworks, to the themes and subjects that have interested him, to his inspirations as an artist.
The volume features over 400 plates of 270 Patwardhan artworks. It also features several installation images of the retrospective exhibition, preparatory sketches, and pictures of the artist.
To order your copy now, please email us at the_guild2003@yahoo.co.in / theguildart@gmail.com

Price: Rs. 6000/- + postage Rs. 600/- in India

Cheque to be issued favouring The Guild.