THE CRAFTING OF REALITY
SUDHIR PATWARDHAN: DRAWINGS
Written by Ranjit Hoskote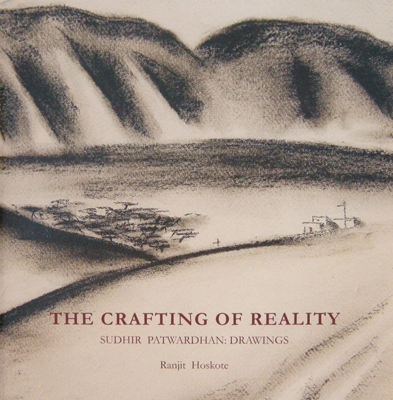 Hard Bound with dust jacket
184 pages with more than 128 colour plates
Pages with text 49
Publishers The Guild
Sudhir Patwardhan was born in Pune in 1949. He studied medicine and practiced as a Radiologist in Thane, near Mumbai, till recently. His first one-man exhibition was held in 1979, and since then his work has been seen in several cities in India and abroad. Patwardhan's work has gained wide critical acclaim and he is today considered one of India's major artists. Drawing has been an integral part of Patwardhan's artistic practice. We see that his preoccupation with the human figure finds first expression in the small drawings of the seventies. Through the decades drawing has retained for the artist an equal and independent importance along with his paintings. This book, published on the occasion of an exclusive show of Patwardhan's drawings from 1972 to 2005, brings together more than 120 works on paper. Ranjit Hoskote engages Patwardhan in a long probing conversation and writes an insightful introduction to the collection
Ranjit Hoskote is a poet, cultural theorist and independent curator. He is the author of thirteen books which include five studies on art and artists. Hoskote is also the author of five collections of poetry. He has curated fourteen exhibitions of Indian and Asian art, both in India and overseas and is the co-curator of the 7th Gwangju Biennale (2008).
Price Rs. 2500/- + postage Rs. 500/- in India
USD 35/- + postage USD 25/-
Cheque to be issued, favouring The Guild.